Vicar's Address
Now to the Ordinary Time in the Church Calendar
As we have journeyed through the special Sundays of the church year: Lent, Easter, Ascension, Pentecost, and Trinity — we have had the privilege of very thoughtfully created and very thought-provoking displays in the church. These have been greatly admired by parishioners and church visitors. We are very fortunate in having Ann Rollinson contribute to life of the parish in this way as well as the sharing of her many other gifts. In the church year the Season after Pentecost, also known as Ordinary Time, is a time when we consider what it means to respond to God's call to seek to follow in Christ's footsteps in our life, ministry and witness.
This "Ordinary Time" is the longest season in the church year.
The liturgical colour for this season is green. Many of us associate green with nature and symbolizing a time of growing. The season of Ordinary Sundays is a long season, reminding us that growth may not be as fast as we hope.
This season begins immediately after the day of Pentecost when God poured out the Holy Spirit on all people. Trinity Sunday, although not defined in our scriptures, is when we celebrate God as Three in One and One in Three.
The Holy Spirit was with God in the first acts of creation, dancing and delighting in God. We end the season with a story of Jesus calling a woman out of the shadows and into full personhood.
Between, we hear stories of Elijah and Elisha, prophets of the northern kingdom of Israel, and stories of Jesus from the Gospel of Luke.
From the letter to the Hebrews, we hear what faith and hope make possible. We reach out hands in mutual support, encouragement, comfort, and guidance. This season beckons us to explore what it means to be a disciple in everyday living, in all routines, at home, in places of work and leisure, in the church and in the community, with our families and friends, with our neighbours, our places of work and with strangers.
At Pentecost and Trinity we reflect on the Holy Spirit being the power within us and our companion guide in all that we do.
We celebrate the Spirit's presence in every circumstance and moment of everyday life.
As we journey through this season of growth we will be having a Friday after school session to explain the form of our services and the significance of the Eucharist. It is good for all of us to stop, pause and reflect on what we do, why and how we do it and what the significance is of the components of our services.
Also next term we will begin a series of discussions for those who will be presented for confirmation at the end of September. Remember that also to help with our spiritual growth we have a quiet day on 27 July. We also have our fortnightly prayer group and a weekly discussion on the readings from the previous Sunday. Please let me know if you are interested in attending any of these sessions.
Blessings to you all.
Jan
Pentecost Sunday
"The birthday of the Church ~ the Power of the Spirit."
Just like the Holy Spirit within us can't be blown out, neither can the candles on our cake that just keep bursting into life. Thank you Judy Skellams for the beautiful cake.
Kites, balloons, candles streamers, fans, music, and children, young and not so young, led to a bright, fun service as we celebrated the power of God's gift of the Holy Spirit into our lives.
In the evening some of the local Catholic community joined us for a quiet contemplative service focusing on the quiet stillness and inner peace brought again by the Holy Spirit of God.
Trinity Sunday
"God as Creator who through Jesus and the Holy Spirit brings guidance to our chaotic world."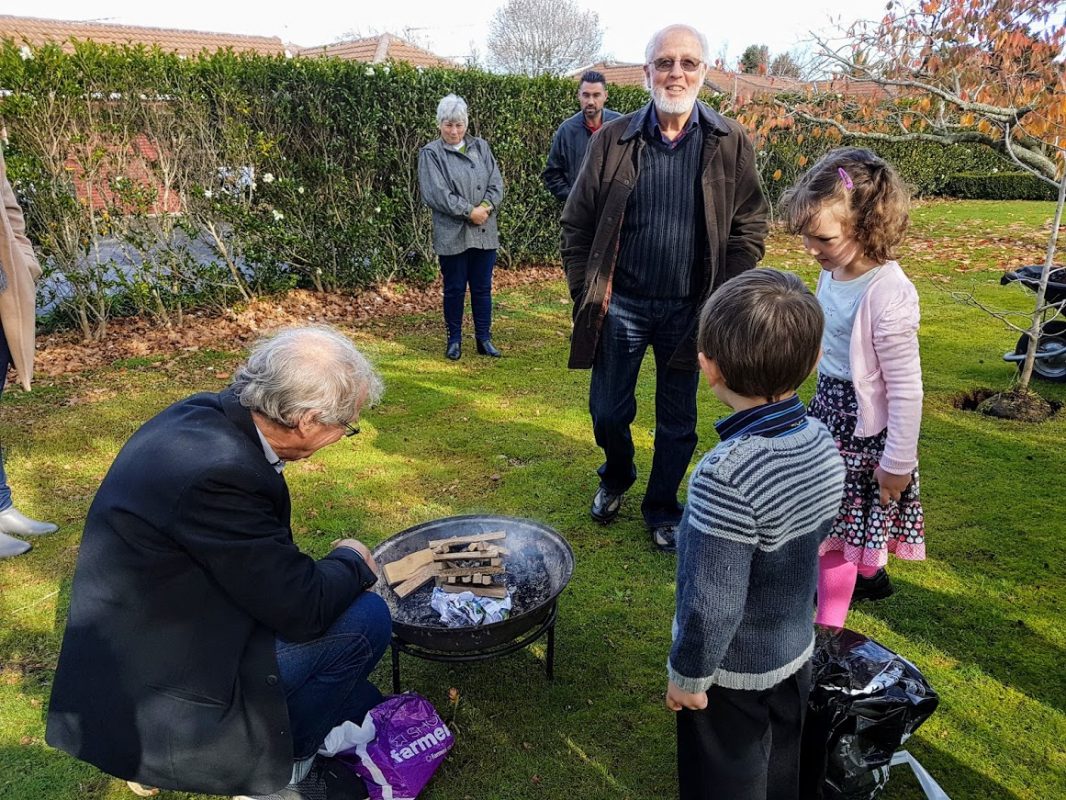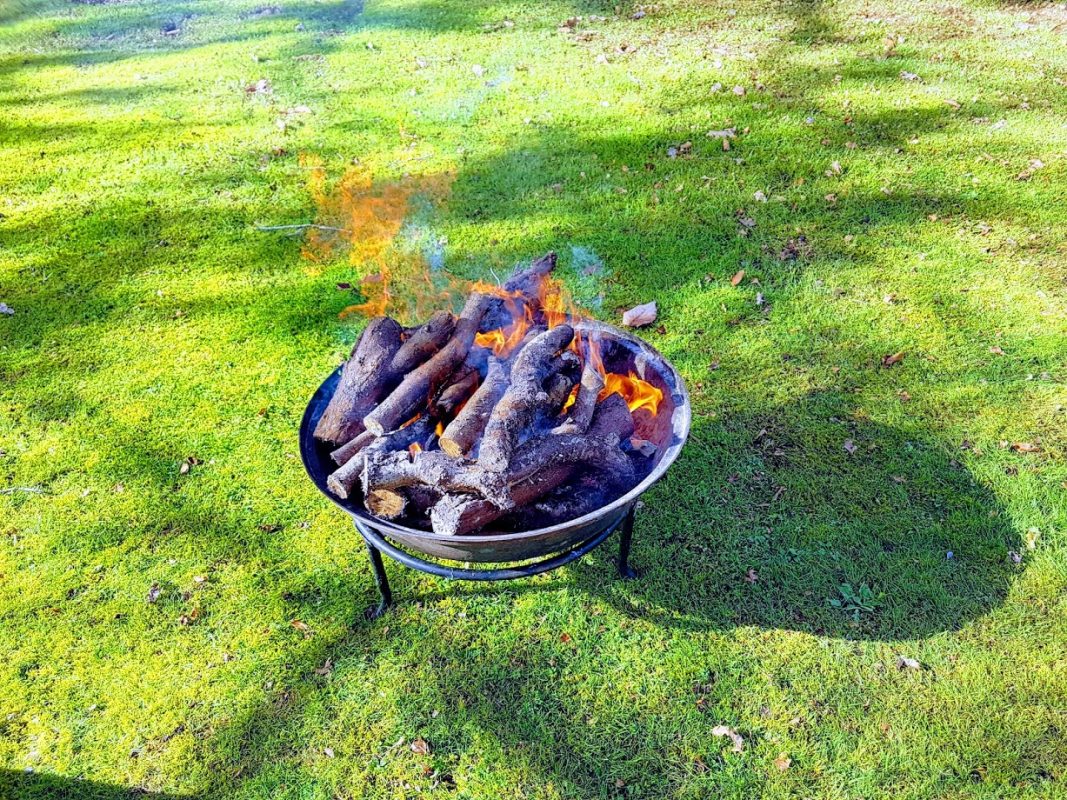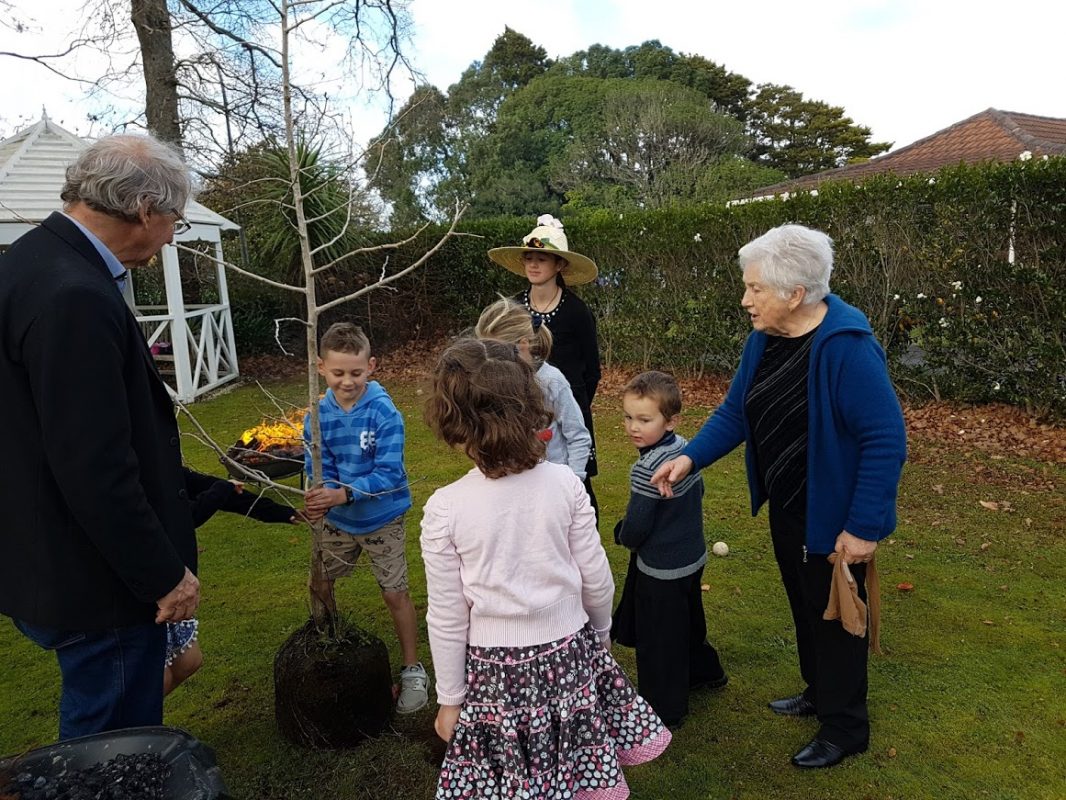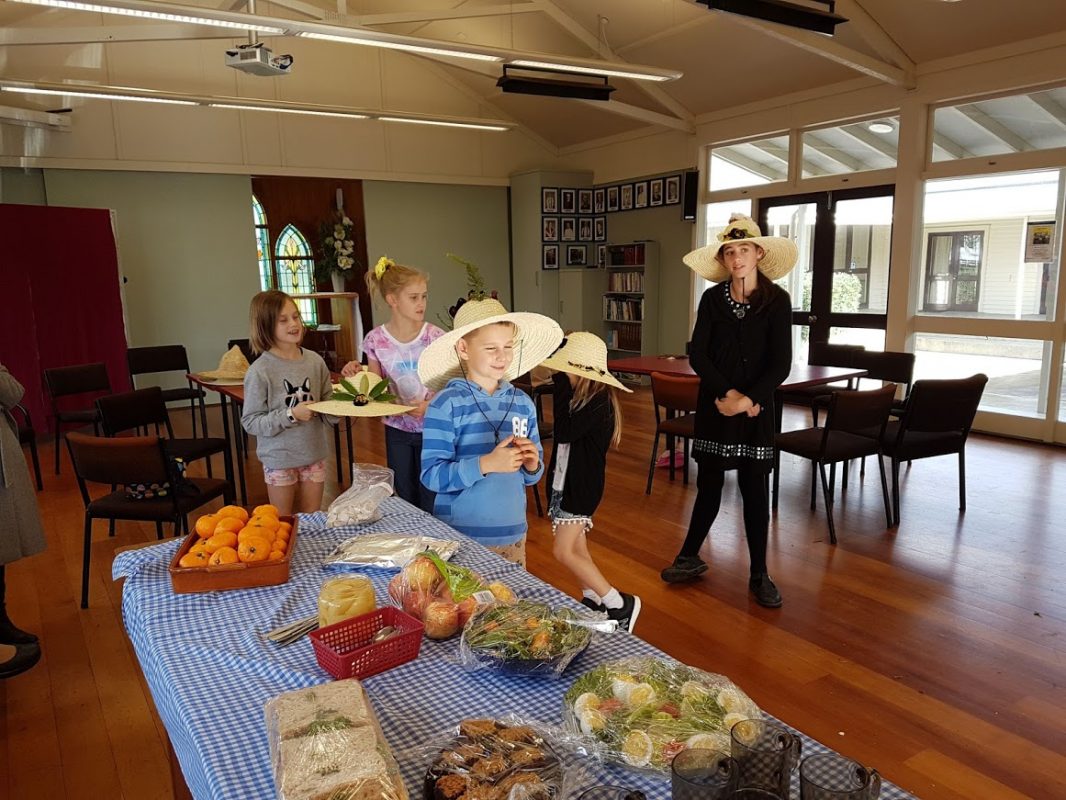 Bible Readings in July
7 July
First: 2 Kings 5: 1-14 (Readers: Jan 8am, Cecily 9.30am)
Gospel: Luke 10: 1-11, 16-20 (Heather, Geraldine)
Theme: Unexpected Prophets
4th Sunday after Pentecost
14 July
First: Amos 7: 7-17 (Sue, Glenis)
Gospel: Luke 10: 25-37 (Ian, Pauline)
Theme: Compassionate Neighbours
5th Sunday after Pentecost
21 July
First: Amos 8: 1-12 (John, Bob)
Gospel: Luke 10: 38-42 (Paul, Libby)
Theme: Faithful Listeners
6th Sunday after Pentecost
28 July
First: Hosea 1: 2-10 (Phil, Sylvia)
Gospel: Luke 11: 1-13 (Graham, Renton)
Theme: Prayerful Disciples
7th Sunday after Pentecost
NB: If you are unable to do your duty on the rostered date, please try to arrange a swap with someone on this roster. If you are unable to arrange a swap, please choose a person who is not on this month's roster to fill in for you, then please notify Noeline in the Parish Office.
Rest Home Services
Palms Rest Home: 10.30am Tuesday 2 July
Palms Hospital: 11am Tuesday 9 July
Lakeside Rest Home: 10.30am Wednesday 10 July
Pukekohe Hospital: 10.30am Wednesday 17 July
Possum Bourne Village: 11am Tuesday 23 July
Franklin Village: 10.30am Thursday 25 July
Anyone who wishes is welcome to join us at these services.
Intergenerational Worship
with Jacolize Becker
Saturday 13 July — Pukekohe (10am-1pm)
In NZ, as in many parts of the world, churches are engaging in conversation about Intergenerational Faith Formation, Mission and Ministry. This is not a Children's Ministry conversation. It is a crucial conversation for church leaders, theologians, pastors, small groups ministers, curriculum writers, youth ministers, children's ministers, Christian education directors, graduate and doctoral students — and more.
In July, there will be a workshop presented in 3 different locations in our Diocese, to help facilitate and further the conversation. Whether you are new to the conversation, or have already explored Intergenerational Ministry in your context, don't miss out on this opportunity to gather with others as we seek to bridge generational gaps and encourage intergenerational culture.
For more information please speak to Jan.
Soup Lunches
Noon, Sundays 30 June & 21 July
If you would like to attend please add your name and contact to the list in the Parish foyer, speak to Jan or contact Noeline in the office.
We will let you know who will be your host.
If you would be willing to host a soup lunch in the future, please indicate on the form in the Church foyer.
On Sunday 21 July we will gather in the Parish Lounge because Libby Davey will be visiting that weekend from Sydney and this will give us an opportunity for those who would like to catch up with her.
Soup will be provided.
Please bring some finger food to eat with the soup course or a dessert.
Quiet Day
When the Journey Gets Tough
Saturday 27 July, 10am-3.30pm, St Andrew's
Time to reflect on those desert experiences we face and to see how they invite us to a deeper, renewed inner life.
Koha appreciated. Registration from 9.45am. Tea and coffee provided. Bring your own lunch, pen and journal.
Facilitated by Jan Sampson, Hamilton-based spiritual director and retreat facilitator
To book phone (09) 238 7723 or 0274-521366
Email: Jan.wallace@xtra.co.nz
Movie Fundraiser
Pukekohe Cinemas, Sunday 15 September, 5.30pm, Tickets $20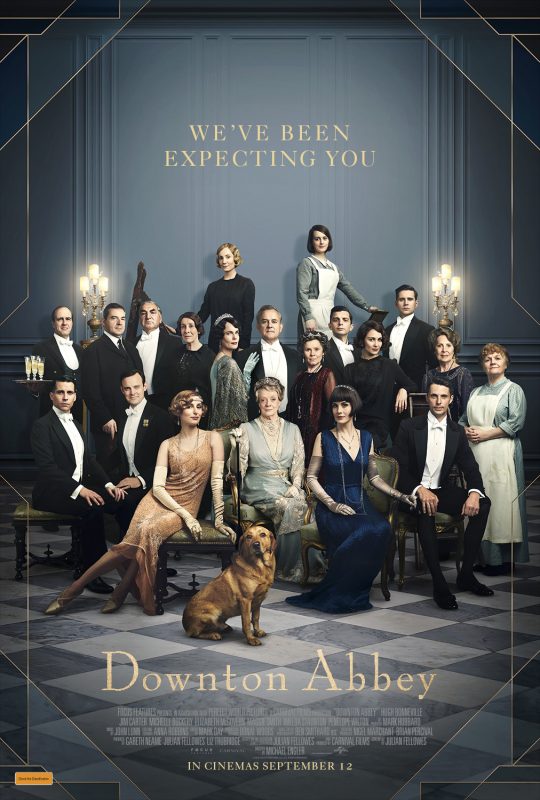 Sustainability
Sustainable Matters
So, the Auckland Council has declared a "Climate Emergency".
In the words of councillor Penny Hulse, chair of the council's environment and community committee, this declaration is "a call to action for council to take seriously its role in climate change". She went on to say the council needs to "… make sure that all policies we set, and budgets we set, are set with a climate change lens in mind".
That is signalling a clear intention to take action. But it's not actually taking action, is it?
To be fair to the council, it is already taking some action around climate change. It has drafted a plan — the Auckland Climate Action Plan (ACAP) — that will go out to public consultation in July/August. It adopted the Auckland Plan and Unitary Plans adopted in 2018. Then it has plans in development around: strategic asset management; measuring asset performance; establishing a Landslide remediation fund; profiling spatial dimension community asset risks (flooding); a natural hazards risk management action plan; a natural hazards research plan and plans for coastal compartment management.
It has implemented a Live Lightly programme, a Sustainable Schools Plan and a waste management and minimisation plan.
The current state of the council's climate change mitigation and adaptation actions is an impressive list of plans but little in the way of what is needed — actual climate mitigation actions.
Some people will leap to the Auckland Council's defence and say I am being unfair, that the thinking and planning work needs to be done before actions are implemented. They are right, that desktop work does need to be done.
But …
Can we afford to wait to see if these plans and intentions translate to an actual reduction in Auckland's emissions? If the emergency were, say, seismic readings indicating an increased likelihood of a volcanic eruption, then for sure, Civil Defence would be activated and we would see real actions aimed at protecting.
Perhaps the council sees no hope for mitigation actions having an impact worthy of going for. This may be why its report Climate Change Risks in Auckland focuses more on adaptation and less on mitigation. Perhaps that too is unfair on the council, for the report is a risk assessment and as it says in the report, "Understanding the climate change risks and impacts on vulnerability for Auckland is imperative to both mitigate and adapt to climate change and to inform planning and decision making." If it leads to a new climate change lens, where the word "URGENT" is writ large across it, then perhaps we will do what needs to be done — to reduce fossil fuel CO2 emissions.
Actually, taking mitigation actions is not at all difficult, as we have experienced in many of the St Andrew's events and projects this past year or two.
Cheers,
John Allen
Sustainability Fieldworker | Anglican Diocese of Auckland
Ph. 021-463 686
john@wjohnallen.nz | cherishedearth@auckanglican.org.nz
Social Opportunities
Mothers' Union & Sewing Group
Wednesday 3 July, 10am service in the Parish Lounge. Soup Lunch provided. Please bring a plate. All Welcome
Women's Fellowship
10am on Thursday 18 July. Meet at the Church for Communion. All Welcome
Soup Lunches
Noon ~ Sunday 30 June & Sunday 21 July
Please see notice above for details
Quiet Day
Saturday 27 July, 10am-3.30pm
Please see notice above for details
Handel Consort & Quire
Concerts at St Andrew's are:
A Cappella concert on 11 August, Julius Caesar on 13 October and a Christmas concert on 8 December
Volunteer required for Selwyn
every 4th Thursday of each month from 9-11.30am. Please contact Jan or phone Jo O'Malley on 0274-696865
Pyjamas for Vulnerable Children in Local Schools
Any donations of new pyjamas for children who the schools identify as being high needs will be much appreciated. Thank you.
Movie Fundraiser
Save the Date: Sunday 15 September, Downton Abbey.
Regular Events
Reflective Spiritual Growth
2pm on the 1st and 3rd Wednesday of the month. Please contact Jo for details. Ph. 238-7716
Tuesday Night Study Group
7pm-8pm. Please see Jan if you are interested in joining this group. Ph. 238-7723 or 0274-521366